Security Conferences
So, you have training budget and you want to get some guidance on how to spend it? Well, I have pulled together a list of security conferences from around the globe. If there are some that are missing, and I know there are, feel free to let me know and I'll add them. The ordering of the list is arbitrary at this point.
Via email "conferences AT liquidmatrix DOT org"
All prices noted are based on information pulled from the respective websites. Please consult the sites directly as prices (and other information for that matter) are subject to change.
Sector.ca Security Conference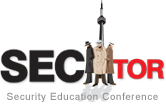 SecTor brings the world's brightest (and darkest) minds together to identify, discuss, dissect and debate the latest digital threats facing corporations today. Unique to central Canada, SecTor provides an unmatched opportunity for IT Professionals to collaborate with their peers and learn from their mentors. Held at the Metro Toronto Convention Centre in downtown Toronto, SecTor runs two full days. The event features Keynotes from North America's most respected and trusted experts. Speakers are true security professionals with depth of understanding on topics that matter. SecTor is a must attend event for every IT Professional.
When: October 7 & 8, 2008
Where: Toronto, Ontario, Canada
Cost: Early Bird: $499, Standard: $749, Full: $999 (CDN)
(full disclosure, I'm on the advisory board for Sector.ca)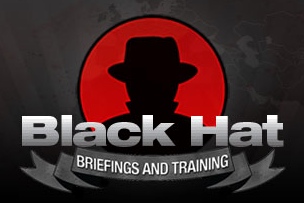 The Black Hat Briefings are a series of highly technical information security conferences that bring together thought leaders from all facets of the infosec world – from the corporate and government sectors to academic and even underground researchers. The environment is strictly vendor-neutral and focused on the sharing of practical insights and timely, actionable knowledge. Black Hat remains the best and biggest event of its kind, unique in its ability to define tomorrow's information security landscape.
When: Various
Where: Las Vegas, Amsterdam, Tokyo, Washington DC
Cost: Varies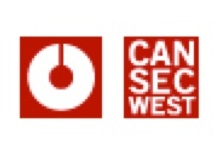 CanSecWest, the world's most advanced conference focusing on applied digital security, is about bringing the industry luminaries together in a relaxed environment which promotes collaboration and social networking. The conference lasts for three days and features a single track of thought provoking presentations, each prepared by an experienced professional and talented educator who is at the cutting edge of his or her field. We give preference to new and innovative material, highlighting important, emergent technologies, techniques, or best industry practices.
When: March 26-28, 2008
Where: Vancouver, British Columbia, Canada
Cost: From $1400-$2000 (CDN)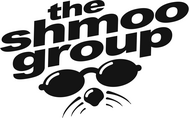 ShmooCon is an annual East coast hacker convention hell-bent on offering three days of an interesting atmosphere for demonstrating technology exploitation, inventive software & hardware solutions, and open discussions of critical infosec issues. The first day is a single track of speed talks, One Track Mind. The next two days, there are three tracks: Break It!, Build It!, and Bring It On!.
When: February 15-17, 2008
Where: Washington DC, USA
Cost: From $75-$300 (USD)

ToorCon is San Diego's hacker conference bringing together the top security experts to present their new tricks of the trade and have fun in the sunny and beautiful city of San Diego.
When: October 2008
Where: San Diego, California, USA
Cost: From $120-$2000 (USD)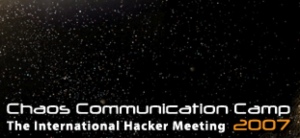 The Chaos Communication Camp is an international, five-day open-air event for hackers and associated life-forms. The Camp features two conference tracks with interesting lectures, a workshop-track and over 30 villages providing workshops and gettogethers covering a specific topic.
When: August, 2011 (approx)
Where: Finowfurt near Berlin, Germany (Old Europe)
Cost: 130 € - 1500 €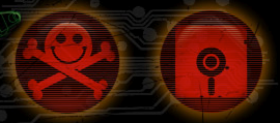 It's the largest underground hacker convention in the world!
When: August 8-10, 2008
Where: Las Vegas, Nevada, USA
Cost: $100 (USD) NB. It's cash only. (free if you're a full badge Black Hat attendee)
HITB Security Conferences
The main aim of our conferences is to enable the dissemination, discussion and sharing of network security information. Presented by respected members of both the mainstream network security arena as well as the underground or black hat community, this years conference promises to deliver a look at several new attack methods that have not been seen or discussed in public before.
When: Various
Where: Dubai, Malaysia
Cost: Varies

PhreakNIC is an annual gathering in Nashville, TN, for hackers, makers, security professionals, and general technology enthusiasts. Hours upon hours of both informative and entertaining presentations are given by volunteers and many areas are set up with the intent of encouraging socialization.
When: October 2008
Where: Nashville, Tennessee, USA
Cost: $25 (USD)

In information security, you're trained to expect the unexpected. Changes occur in a nanosecond. Stay on top by staying one step ahead — attend RSA® Conference 2008!
Join us for the most comprehensive forum in information security. Come learn about the latest trends and technologies, get access to new best practices, and gain insight into the practical and pragmatic perspectives on the most business critical issues facing you today.
Connect and collaborate. Build your professional network. And mingle with 17,000 of the industry's best and brightest.
When: April 7-11, 2008
Where: San Francisco, California, USA
Cost: From $1700 - $3000 (USD)

When it comes to your critical information - it's not a question of if it's at risk, it's a question of when. Stay in front of the fast, ever changing information security curve, at Infosecurity Canada 2008, your first and best line of defense.
When: June 10 - 12, 2008
Where: Toronto, Ontario, Canada
Cost: TBD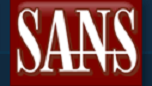 SANS provides intensive, immersion training designed to help you and your staff master the practical steps necessary for defending systems and networks against the most dangerous threats - the ones being actively exploited. The courses are full of important and immediately useful techniques that you can put to work as soon as you return to your offices. They were developed through a consensus process involving hundreds of administrators, security managers, and information security professionals, and address both security fundamentals and awareness, and the in-depth technical aspects of the most crucial areas of IT security.
When: Various
Where: Various
Cost: Varies

CEIC offers lectures and hands-on labs delivered by industry-leading experts, which gives attendees the opportunity to learn the latest techniques and methodologies in computer forensics, eDiscovery, incident response and enterprise investigations.
When: April 27-30, 2008
Where: Lake Las Vegas, NV, USA
Cost: $895+ (USD)